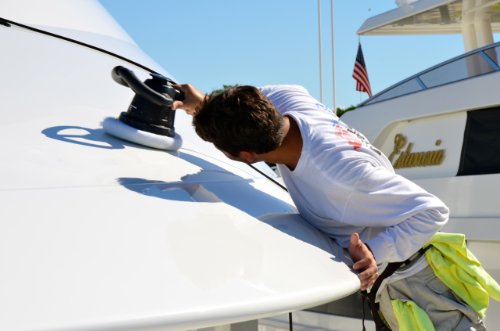 If you own a boat, whether you use it frequently or seasonally, it's important to keep it clean and well-maintained. At IGO-MOBILE DETAILING, we understand that cleaning and detailing your boat can be time-consuming and inconvenient, which is why we offer mobile detailing services that come to you! Our team will provide top-quality cleaning and detailing services for your boat, wherever you choose to have us meet you. Trust us to keep your vessel in pristine condition, so you can focus on enjoying your time on the water.
Why would I spend money to get my Boat detailed?
-protect your RV/Motorhome from damage with regular detailing.
-keep your RV/Motorhome looking great and increase in its value.
-professional detailing can prevent and remove oxidation.
-use mobile detailing services for easy and convenient care.
           Pristine Wash & Wax                                Starts at…      $25/ft
           Interior or Exterior Only                                                    $20/ft
           Full Detail                                                                             $50/ft
           Oxidation Removal                                                             $60/ft
           Ceramic Coating                                                                 Call for a quote
                   Prices determined by service, size, & condition of vehicle.